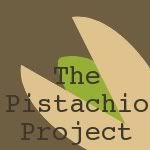 Brittany lives in Seattle with her husband and three children. She enjoys researching everything that involves living naturally and writes about her increasingly crunchy life at The Pistachio Project.
Teething
Teething is that childhood milestone that every parent dreads. Baby gets fussy, parents get upset, and you get to deal with it month after month.
The standard protocol for teething has generally been Tylenol and Orajel. However both of these remedies have their problems.
Tylenol of course has been recalled dozens of times it seems over the last few years. Not to mention its ingredients and what Tylenol is being linked to lately. It's not pretty.
Then there's Orajel. Orajel (or any product containing benzocaine) can cause some serious issues that even the FDA warns against. In particular for children under the age of 2 years, which in case you weren't aware are the prime teething years! Benzocaine can potentially cause a disorder called methemoglobinemia, which reduces oxygen to the blood stream and can result in death. This to me, is horrifying especially when you think of how many times Orajel might be slathered on right before bedtime!
Of course, when you take away the usual teething remedies, you begin to wonder what you CAN do for your poor teething baby.
Thankfully There Are Some Natural And Safe Remedies
The classic cold washcloth – simply wet a corner of a washcloth with cold water and then stick it in the freezer. Baby can then chew on the frozen end and relieve some pain.
Frozen food in a mesh feeder – This method lasts much longer than the frozen washcloth but you would also want to make sure to use only food that your baby has been introduced to. You could alternatively use frozen breastmilk cubes in a mesh feeder.
Teething toys – Cloth and wood teething toys are both natural and safe options for your baby to chomp down on.
Homeopathic Teething Remedies – Popular brands include: Hylands Teething Tablets, Boiron Camilia Teething Relief, and Humphrey's Homeopathic Remedy Teething.
Amber Teething Necklaces – This is my personal favorite. Contrary to most people's first impression, Amber Teething Necklaces are not for baby to chew on. Instead, the baby wears the necklace and succinic acid enters the bloodstream when it warms up against baby's skin. Sounds crazy I know but it truly works! My daughter got her 1 year molars in unnoticed which was a huge difference from when my boys got their molars in!
Homemade Teething Cream – Recipes like this one include Clove Oil, which helps with teething pain.
A teething baby is not fun. Thankfully you do not have to rely on potentially harmful medications to help your infant. There are plenty of safe and natural alternatives.
Thank you Brittany for Guest Blogging as a part of my Blogiversary.  Just as a warning with any of these teething remedies do make sure that you follow the manufacturers directions for use.  Like the Amber Necklace should not be worn to bed and try to make sure your child keeps it out of her mouth.  All suggestions given here are just suggestions and should not be taken as medical advice.  Please be sure to check with your doctor before using any of these.  But these are all very popular suggestions to use with your teething child.  So please be sure you go by The Pistachio Project to see what other natural living suggestions Brittany has for you.

Related posts: